Fredericka 'Marm' Mandelbaum, America's First Mob Boss
Stuff They Don't Want You To Know has been on tour lately, and since they're in New York for this episode, hosts Ben Bowlin, Matt Frederick, and Noel Brown, along with special guest host Holly Frey of Stuff You Missed In History Class, want to get into some of the city's own history. So they focus on the incredible story of Fredericka "Marm" Mandelbaum. An imposing woman of nearly six feet tall and 250 lbs, she survived constant persecution as a poor Jewish peddler in Germany, as well as the famine caused by the 1840s potato blight, then got on an overcrowded boat to immigrate to America with her husband and infant daughter, where - and here's where it gets crazy - she organized the most successful fencing operation in New York City history to become America's first Mob boss.
For the two million immigrants who came through Ellis Island in the 1850s, life wasn't easy; they were often taken advantage of by slumlords, who charged exorbitant rents, and then evicted them for not paying, so they often ended up on the streets. Employment was hard to find, too. "Survival very quickly became the name of the game," says Holly, and like many immigrants, Marm turned to crime to feed her family. "And, as it turns out, she was phenomenally good at it," Ben says. Marm and her family were selling odds and ends on the street, barely making ends meet, when she realized that many immigrant families had taught their children how to pick pockets. "This led her to an 'Ah-ha!' moment," Holly tells us, "where she realized there is just as much, if not more, money to make moving stolen goods than actually doing the stealing." 
So Marm's criminal enterprise began. She would buy stolen goods from her network of thieves and pickpockets, young and old, and turn around and sell it for double to legitimate businesses. But since the goods were stolen, her prices were still cheaper for the stores, so they looked the other way. "Marm's network was perfectly straddling the world of crime and the world of commerce," Ben says, and soon everyone doing any business in New York had something to do with Marm, including politicians, lawyers, and police officers. "While she's rubbing shoulders with of all of these big names...she and all the money in her enterprise, they're financing some of the city's most spectacular crimes, like the Manhattan Savings Bank robbery," Matt says, still one of the largest bank robberies of all time. 
Her audacity doesn't stop there; she also ran a legitimate dry goods store as a front for her fencing operation, which was so successful it spanned the entire city and parts of New Jersey. She even started a school to train and mentor young criminals - allegedly opening it next door to the police station. Her school turned out some of the most notorious confidence men and women and thieves in the history of New York City.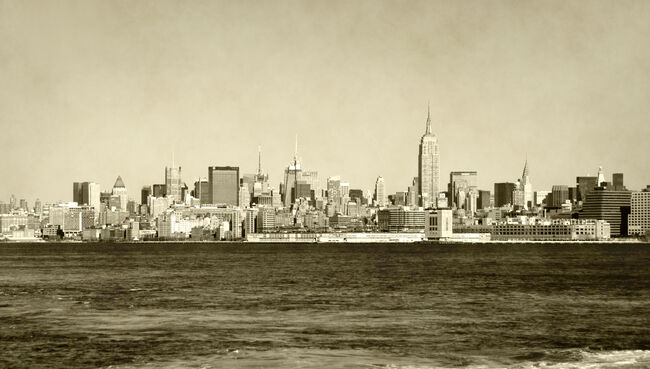 But eventually, some non-corrupt officials were elected, and they decided to take Marm down. She was arrested, but released on bail thanks to her lawyers, who she kept on a $5,000 a year retainer. "They were like the 'Saul Goodman' of their day," Ben says. Instead of staying to face a trial, she decided to escape to Canada, which she did - with nearly one million dollars in diamonds and cash - by switching outfits with her housekeeper, so the police would follow her instead of Marm. 
That wouldn't be the last time Marm had a scrape with the law, or an ingenious exit strategy, either. Join Ben, Matt, Noel, and Holly to learn more about the "Queen of Fences" and her incredible turn-of-the-century criminal enterprise on this episode of Stuff They Don't Want You To Know. 
If you want to be sure you're listening to the podcasts everyone else is checking out, iHeartRadio has you covered. Every Monday, iHeartRadio releases a chart showing the most popular podcasts of the week. Stay up to date on what's trending by checking out the chart here. There's even a chart just for radio podcasts here, featuring all your favorite iHeartRadio personalities like Bobby Bones, Elvis Duran, Steve Harvey and dozens of others.
Photos: Getty Images