'Hello Lady!': Elvis Duran On The Are You Kidding Podcast
Brandon and Sebastian Martinez aren't your average pre-teens; these brothers started Are You Kidding Socks five years ago, a for-profit company that sells boutique socks. Their nonprofit arm, Are You Kidding Cares, sells special sock designs to benefit various charities, and they also give away free socks to homeless shelters and people displaced by natural disasters - after Hurricane Irma hit, the boys traveled to Florida to give away 2,000 pairs of socks! Now they've launched the Are You Kidding podcast, a chance for them to reach more people - especially kids like them - and inspire them to give back to their communities in a meaningful way. On this episode, they interview one of their favorite radio personalities, Elvis Duran, to find out why he got into radio and how he uses his voice to help people. 
The boys are excited to have Elvis in the studio with them because they listen to him everyday in the car. "It's like he takes us to school or basketball camp," Sebastian says. "He's family." But even so, manners prevail; do they need to call him Mr. Duran? Brandon asks. "No. Do not call me Mr. Duran," Elvis says emphatically. "Only people I owe money to can call me that." 
Brandon and Sebastian's podcast was born out of the success of their sock company, but how did Elvis get into radio? He says that as he was growing up, he didn't have many friends to spend time with after school, and the guy on the radio felt like a friend. "He had a friendly voice. He played music I liked listening to...he was giving away concert tickets and stuff like that. I'm like, 'this guy has a fun job.'" So does he have any advice for the kids on their podcast? "Never be afraid to be yourself," Elvis says. Usually radio shows are light and fun, but sometimes serious topics come up, and it's okay to react to those topics in a real way. "It's okay to show emotion and to get sad…never hold back. Always be yourself and be honest. And that truly lets people into your heart...what you're doing is not just talking into a microphone. There are people listening to you, and you're connecting with them...you're being a friend by just being yourself."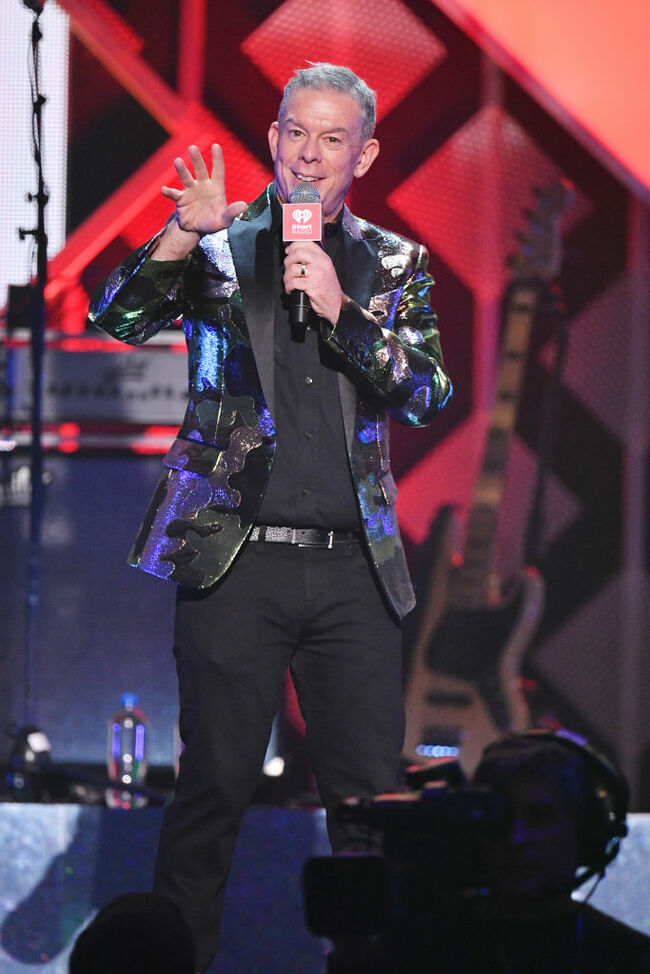 Additionally, Elvis loves that the boys are doing all this charity work now, in their youth. "Good habits start when you're young," he says. "If you start when you're young helping other people, it becomes habit. So no matter how old you get, you'll always be in that frame of mind where you want to help people." Plus, everyone likes socks, Brandon says, so it's an easy product to sell and give away. "You gotta wear socks or else your feet smell, you know what I'm saying?" Elvis points out. "Exactly," Brandon replies, "you don't want that Cheetos smell." 
Tune in to find out about the brothers' National Sock Hop Day on September 27th, the special sock to benefit Stand Up To Cancer designed by a young cancer patient named Poppy, and which Lady Gaga song Brandon and Sebastian's dad probably has stuck in his head right now, on this episode of Are You Kidding. 
If you want to be sure you're listening to the podcasts everyone else is checking out, iHeartRadio has you covered. Every Monday, iHeartRadio releases a chart showing the most popular podcasts of the week. Stay up to date on what's trending by checking out the chart here. There's even a chart just for radio podcasts here, featuring all your favorite iHeartRadio personalities like Bobby Bones, Elvis Duran, Steve Harvey and dozens of others.
Photo: Getty Images